Buy a house by the sea: the real price of a villa on the coast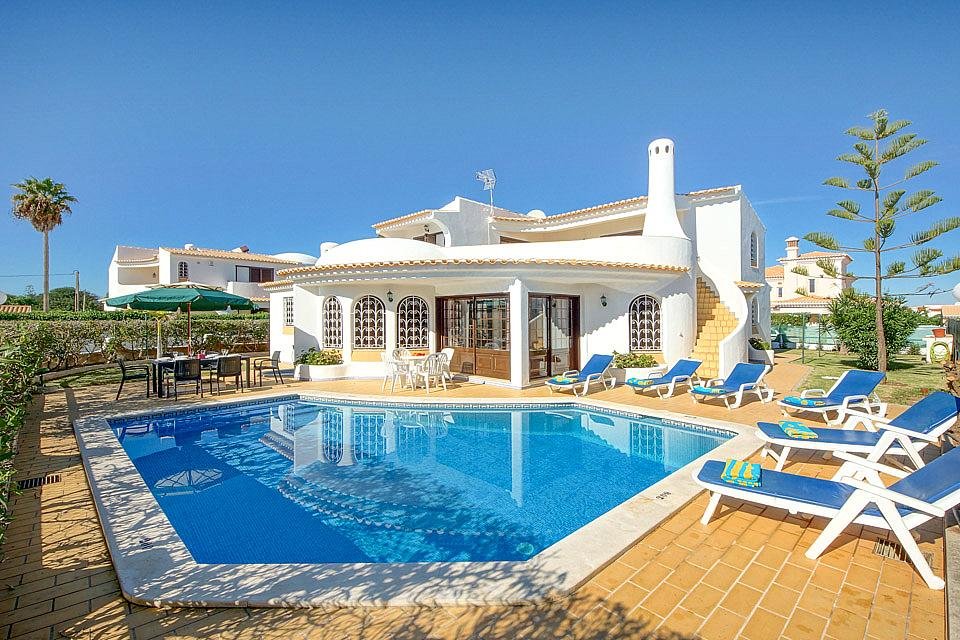 What proposals should be alerted when buying a house near the sea.
So, you decided to get a house (cottage, villa) abroad. Maybe it is a house on the sea, maybe it is a house in the mountains, maybe it is a house next to a big metropolis. Your house is always nice because it is much more comfortable and gives more opportunities for leisure than an apartment in a concrete box. Usually, the search begins with viewing ads on the Internet, which immediately amaze the imagination with attractive photos and prices. On some sites, you can see ads about the sale of houses in Georgia, Bulgaria, Montenegro, etc. for 15 000 EUR. Greece or Spain can please with tempting offers with prices from 35 000 EUR, and sometimes even lower.
Trust, but check: cheap offers
Instead of blindly trusting information from the ad, it needs to be checked. Realtor agencies around the world have long mastered such an advertising move - to entice and inspire a client with a low-valued price that does not even exist ("Sorry, but this villa was recently sold, but we can show you many other interesting offers"), and then try to sell a customer what is available. Take into account that serious real estate agencies do not do such things, so as not to spoil their reputation.
Sometimes there are proposals of really inexpensive houses, worth several tens of thousands of EUR. Usually, these are low-liquid houses, which, subsequently, are difficult to sell. Very cheap houses can be found in the countryside of Bulgaria or Georgia. For example, a house in Bulgaria can be bought for € 20,000, and in Georgia for $ 5,000 - $ 10,000, often a large plot of land of several thousand square meters is attached to the house.
However, it should be borne in mind that such houses are removed from the coast, resort areas and large cities, at least tens of kilometers. Most often these are quite old objects with low quality of construction, very far from modern technologies. That is, you get an ordinary rural house, which has little to do with the generally accepted idea of European villa or cottage. Its cheapness will be more than offset by the costs that you will incur during repair and improvement.
The only compensation for life in the wilderness, devoid of normal infrastructure and transport communication, which you can count on - a beautiful landscape. For example, in Georgia, there are many semi-abandoned villages in fabulous places with a beautiful mountain landscape. An old house in such places can cost less than a thousand dollars.
The catch of a cheap price can also be covered in a poor quality externally attractive object. The author personally saw a luxurious villa at a very low price, and the foundation slowly sank. This was the reason for the cheapness. A common situation with objects that do not have documents in order - there was no building permit and the house was outlawed. Such risky offers are usually sold cheaper than legitimate buildings.
By the way, in some countries and regions, for example, in Italy, there are proposals from the municipal authorities, to buy a historic mansion or a castle for a symbolic price - for only 1 EUR. In return, the owner assumes the obligation to reconstruct the building and keep it. But this may already require hundreds of thousands of euros or even millions.
The real price of a profitable house
If you are interested in a house in an attractive place for living or investment, in a normal condition, with high-quality external and internal works, without problems with documents, then its price will hardly be less than $ 100,000. For example, the cost of high-quality houses of 100 m2 in attractive cities of Bulgaria, for example, in Varna or Burgas and their surroundings starts from € 150,000 and above. We are talking about houses of proper construction quality, with the presence of thermal insulation, waterproofing, heating system, etc. In Georgia, a villa on the beach within 1000 meters from the coastline near the city, as a rule, it is about Batumi, will cost from $ 120,000 to 500,000.
Villas in Montenegro within the same 1000 meters from the sea line and an area of 100 m2, in good condition, next to Budva, will cost 20% -50% more expensive than in Bulgaria, and about twice as expensive as their analogs in Georgia.
The most reliable way is to choose houses in the complexes of villas, the so-called cottage complexes, with the subsequent maintenance of the house by the management company. That is obligatory, with the condition of guarantee of the seller of quality of construction works stipulated in the contract of purchase and sale. Problems appear during any construction but it is important that you yourself do not solve such problems but they are solved by people who you have given your money to.
An alternative solution is to build a dream house on your own. Read in our material
how much money you need to build a house by the sea
.
Поделиться в Facebook