In 2017, Georgia was visited by 18.8% more tourists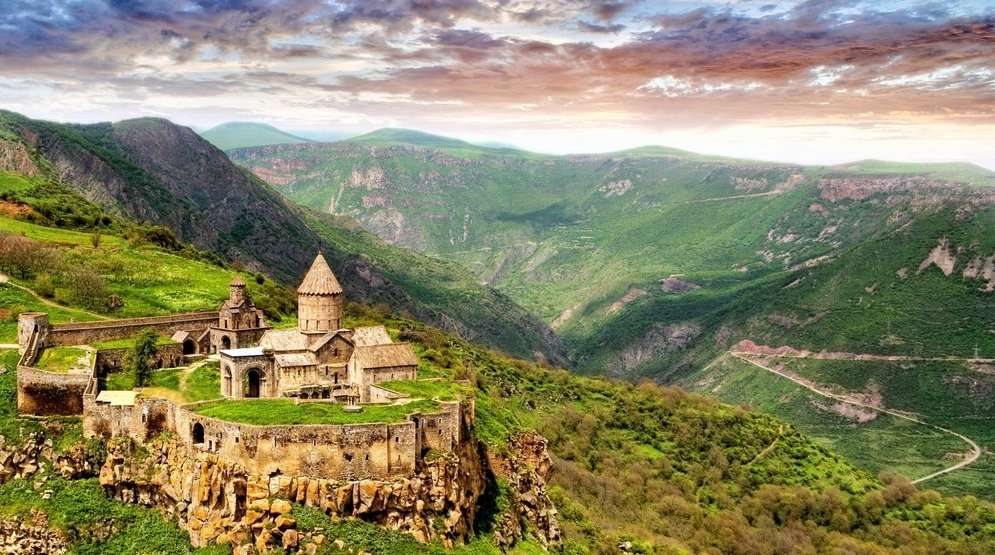 In Georgia, the tourism statistics by countries was published and compared 2017 with 2016.
In total, in 2017, Georgia was visited by 7,554,936 people, which is 1,944,433 more than in 2016, when the flow of tourists was 6,360,503 people.
As the result, 2017 was more successful - the country was visited by 18.8% tourists more. 69.8% of those who visited Georgia in 2017 turned out to be from Central and Eastern Europe. The growth, compared to 2016, amounted to 18.2%. The largest number of visitors from Armenia is 1 718 016, which is 221,579 more than in 2016. The high growth of vacationers was given by Azerbaijan.
1,694,998 people in comparison with 1,523,703 in 2016. Almost 11,000 people have grown and the number of visitors from Belarus. In 2017, their number reached 47,984 people. Also, the number of visits from the Czech Republic, Estonia and Hungary has increased. The number of visits from Kazakhstan increased by 7,916 people per year. 2,217 this is the number of visitors from Latvia in 2017. Also, more tourists visited the country from countries such as Lithuania, Moldova, Romania, Slovakia and Tajikistan.
Significant growth was given by such countries as Poland – 52,284 who entered the country. In 2016, the number of Polish tourists was 44,436. 353,860 more people who wanted to have holidays in Georgia were Russians. The total number of Russians was 1,392,610 people. The number of visits from Ukraine increased by 10.4%, from 193,002 to 174,858 people a year earlier.
Negative dynamics in Central and Eastern Europe showed only the Bulgarians. In Bulgaria, in 2017, 1,245 people came to spend their holidays – 11,570 people compared to 12,815 in 2016. The flow of tourists from Northern Europe has also grown. The flow from Bosnia and Herzegovina increased by 31.3%, and by 41% from Croatia. A significant increase in the number of people showed Greece - 22,638 people in 2017, compared with 20,340 in 2016.
A similar increase and tourists from Italy – 14,907 visitors in 2017, compared with 12,748 in 2016. A similar situation with Spain - 8,435 people in
2017 against 6,495 in 2016.
The flow from Western Europe increased by 27.8%. 104,575 people in 2017 compared to 81,813 in 2016. The most active countries were Austria, 5,750 in 2016, 7,779 in 2017, France - 15,044 in 2016 against 19,502 in 2017, the Netherlands - 10 081 in 2016 against 13,215 in 2017 and Switzerland - 4,702 in 2016 against 6,395 in 2017. Active growth was also shown by German and Belgium tourists. The flow of arrivals from Cyprus increased by 113.7% - 809 people in 2016, compared to 1,729 in 2017.
There was also a large increase in tourists from Israel - 92,215 visitors in 2016 against 125,319 in 2017. The indicators of visits from Turkey have slightly decreased, although their share is still high – 1,256,561 people in 2016 against 1,246,725 in 2017. Also, the flow from the American continent increased by 24.8%. In particular, Central America, North
America, and South America. From the United States, the number of visitors increased by 24.5% - 34,250 in 2016 against 42,645 people.
Speaking of Asia, China showed a very large increase. The flow increased by 54%. In 2017, 21,672 Chinese citizens tourists from China visited Georgia. However, in 2016, their number came up to 14,075. Japan and South Korea also showed growth. The flow from South Asia increased by 107%. Most of the visits are from Bangladesh, India, Iran, and Pakistan. In total, 396,450 people visited Georgia from South Asia in 2017. A year earlier their number was 191,538. Moreover, 322,938 people visited Iran from Iran, which is 175 001 more than a year earlier. The flow from India amounted to 59,732 against 36,410 in 2016.
From Oceania, the flow increased by 62.9%. Serious figures were shown by Australia - 2,732 people in 2016 against 4,611 in 2017. Also, the number of visitors from New Zealand increased by 35%. According to the UN World Tourism Organization - UNWTO, in 2017 the number of tourists in the world
who have made international trips, increased by 7%. At the same time, Georgia demonstrates the growth of 18.8%, which is 2.5 times more than the global indicator. Thus, Georgia takes a strong position and is strengthened in matters of tourist attraction. This, in turn, makes promising investments in the tourism sector, real estate, transportation and other areas of the country.
Read more about business immigration abroad in our material:
business immigration: an overview of
countries that are attractive to life and entrepreneurship
.
Поделиться в Facebook