"Investments in Georgia are actively coming from Israel, Russia, Ukraine, Belarus, India, China and the European Union ..." - legal expert David Chkonia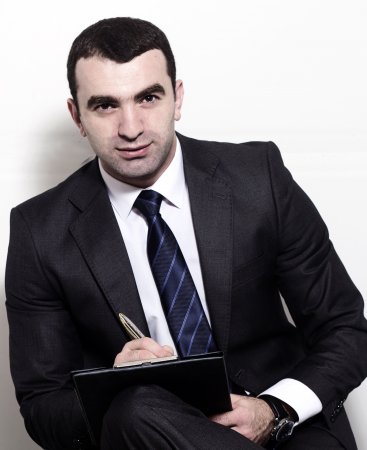 How do they protect the interests of foreign investors in Georgia?

The magazine
International Investment
interviewed the legal expert David Chkonia, co-founder, and director of the holding "
Legal Consulting Center
", the head of the Adjara office of the Association of Employers of Georgia. We spoke about the investment attractiveness of Georgia, the nuances of taxation, and reporting.
Holding "Legal Consulting Center LLC" is a legal company with extensive experience in corporate, civil, administrative, criminal law. The company provides legal and financial services, business consulting, practical consulting, project management, management, lobbying, negotiation. You can contact the Legal Consulting Center LLC by phone: (+995) 598 272 710, e-mail: info@legalconsulting.ge. The main office of the company is located in the Republic of Adjara, Batumi city at the address: Konstantine Gamsakhurdia st. 13 Batumi, Georgia
-David, can you tell us if there is a problem that may not be characteristic of Georgia today, but it is peculiar to other countries, investors of which certainly pay attention to Georgia. This is the problem of capital legalization. It is not a secret that in some countries a large tax burden squeezes money into the shadows. For example, when the country has an aggregate tax burden of more than 100%, it would be surprising to expect that the business will not seek ways to reduce it and evade payment. As a result, business often can not legalize capital that has been earned honestly, without any crime. When investing in Europe, owners of such capital often face the problem of legalization. That is, there is a situation that money is there, money is obtained fairly, but there is no way to legalize them in some easy way. This creates difficulties in Europe. For example, in the UK began active checks of foreign investment, primarily Russian, starting with the amount of 50,000 pounds. That is, people have already invested this money, and now they have to prove their purity again ... What can you tell us the legalization of capital in Georgia?

-I remembered the anecdote - do not ask where I got the first 1 000 000 but I will tell you where I got everything else... I think that in such developing countries as Georgia, the emphasis should be on ensuring that foreign investment is channeled into a legal and honest business. The origin of this money in the countries where they come from should check their authority. My position is that we should not dig from where this money came from if it is very important for the economy. But there is another side to this issue that we are facing - these are security issues. Now we have an agreement with the European Union, which presupposes the prevention of sponsoring terrorism and money laundering. Appropriate regulations have been adopted for this purpose, which is being implemented in Georgia. But everything that does not concern security issues - does not concern us. The main thing is for the money to go to Georgia legally - contractual or otherwise. There are agreements or other obligations justifying the transfer of money to Georgia, then there are no problems in the banking sector. The main thing is that the sending bank from the investor's country has no claim. If the starting bank does not have a claim, the Georgian bank, if there are grounds, a specific document, has no complaints and no problems arise.
As for control, transfers over $ 10 000 are controlled by the National Bank and the financial monitoring service. But, in my experience, I can say that for someone to have any questions or claims, these transfers must come from those private or legal entities that are associated with some criminal or with some terrorist organizations and so on. If this is not the case, then practically no barriers arise in this matter. If some financial transfers to Georgia are transferred for the organization of absolutely legal business, then no one will ever ask where this money came from. That is, if the bank misses, then there is a basis already, then where did this money come from, it is already the problem of the state where this money is transferred from. For example, from Switzerland or France some natural or legal person remits money to Georgia, for legal business, why should this be the problem of Georgia? This is the problem of France or Switzerland. Once again I repeat: the main thing is that there are grounds for transferring. Without grounds, this can not be done.
-You mentioned the security guarantees for foreign investors in Georgia. In some countries, especially in the former Soviet Union, there is an acute problem of administrative pressure, extortion, raiding. Are there such cases in Georgia?
-Practically no, because, as we have said earlier, there is practically no administrative pressure from the tax service. The electronic trading system eliminates this. What else does the tax service do? For example, tax inspectors sometimes go and check cash registers: checks are issued or not, this is their favorite check, so no one hides the turn. The second type of verification - the company's activities can be checked for the last 3 years. However, in practice, many years pass and the company is not checked, if the company is highly valued by the tax service, then they trust the company, knowing that the company does not keep black accounts or hide taxes and so on.
There is no administrative pressure, especially if it concerns foreign investments, the tax inspects those enterprises to which there is some mistrust, there are suspicions that they are hiding taxes, they have black accounting and so on. If this is not the case, then practically no company is tested. We have a lot of construction companies that have completed one project, the second project and so on and that has been on the market for more than 10 years and have not been checked, because their projects speak for themselves - the turnover is visible, taxes are paid. If the company is honestly doing business, then there is absolutely no pressure from the tax service. But if some doubt arises at the tax service, they can go for a check.
-Proceeding not from statistics but from your professional experience, from the number of foreign investors, who invests more, investors from which countries and in which areas of business?
-Well, I would say at first that if you take the totality of all investments, then you can evaluate differently. You can evaluate it by business practice or by statistics. For example, according to statistics, it can be said that investments in the construction of hydroelectric power plants are more significant than all other industries. Then Norway and India will lead, so it is from these countries in the energy sector that 48% of investments were received. But these figures do not show the objective interest of investors from other countries. Investors from India and Norway have invested only in the project of the hydroelectric power station in Adjara, and according to the figures, they took the first place not only in Adjara but also are leaders in Georgia.
In Georgia today, for the most part, investments are coming from countries not only from China and India but also from other Asian countries. From the post-Soviet countries - this is Russia and Ukraine. Belarus is already catching up now. There are also investors from Arab countries: there are a lot of projects from investors from Saudi Arabia and Qatar, and Israel occupies a very significant place. Investors from Israel are seriously interested in the Georgian market, especially Adzharian, and, according to our data, there are several projects, large projects implemented with the help of investors from Israel. And now we have new large projects designed to invest clients from Israel, i.e. this is both investors and buyers of real estate from Israel. Their activity is now growing.
We also had such cases that very large investments came from Singapore, from Qatar, etc. According to statistics, the largest investments now go to the energy sector, but it is not entirely correct to draw conclusions from this because investments in this sector will almost end and begin in the rest - tourism sectors, construction sectors, etc. Now they are lagging behind investments in energy, although these sectors are very developed. Therefore, we can say that from the post-Soviet space it is Russia, Ukraine, Belarus, from Asia - China and India, as well as Singapore, from the Arab countries - Saudi Arabia, Qatar. Also Israel. Well, Turkey itself is our serious partner, but now the investment flow from Turkey is not as strong as it was before.
-I will combine two questions into one. Tell us about your company and how it can help a potential investor, as a private investor interested in passive investments, and a private investor interested in active investments and a corporate investor.
-Our company is engaged in the basic four directions. The first is legal service. Any investor who goes to Georgia and, in general, to any country, should receive highly qualified, effective legal assistance. After all, without it, nowhere.
We also provide financial services. It is interrelated with the legal because to start any business, you must first find out the legal and financial issues. The third direction is consulting, including practical consulting, project management, management of issues, etc. As for project management, this includes negotiating. For example, now we are negotiating and working on four projects that are focused on the construction of four branded hotels and we have taken absolutely everything - all the regulations, negotiations with representatives of the brands of these hotels, etc. We will be engaged in these projects in the future, this includes regulating apartment management, time-sharing systems, and so on. Plus, we are currently engaged in three projects that involve negotiating and realizing a construction complex, it will be an aparthotel or a hotel, depending on the investors' decision.
We also prepare the ground for the project, and then a specific company develops a concrete project, it can be a tourist, agricultural or construction project or another project.
The fourth direction of our activity is lobbying of interests of our clients. In Georgia, lobbying does not imply any behind-the-scenes actions, no. This is a completely transparent process, which involves organizing the right interaction in a new environment for the investor. Our task is to find a way of combining the interests of the state and the investor. Construct the work of the investor so that they (the state and the investor) are mutually beneficial.
We try to work with the authorities, proving that those or other changes and reforms are more useful for the investor, and therefore for the investment climate in the country, region, city, and hence for Georgia. Without this, serious projects, serious business, development is not done. We provide our services and together they ensure that any individual or company will be able to start a project, business activities and succeed because when legal and financial issues are worked out, the necessary contacts and interaction are organized when the project is launched - this is already a good ground for successful business activities.
We provide services in English and Russian languages, which is more comfortable for our clients than communicating through an interpreter. Negotiations through an interpreter always make communication difficult and slow. We try to ensure that our services are as efficient and highly qualified as possible, meet international standards.
-How many years have you been in the market?
-The company with this name already works for 8 years, but our experience has been around for about 12 years.
p.s. For countries like Georgia, 8-10 years, this is for Western countries 80-100 years (☺)
TO BE CONTINUED...
International Investment
Поделиться в Facebook