The largest overseas real estate exhibition "MPIRES" in Expocentre was a great success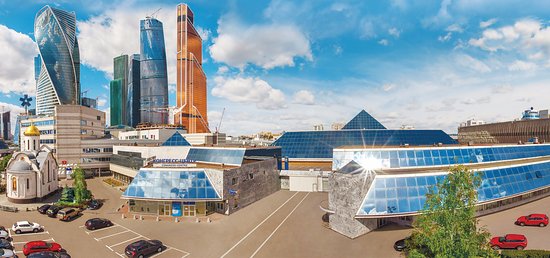 On October 4th and 5th 2019 the largest international real estate exhibition "MPIRES" opened its doors in the Moscow's Expocentre. The exhibition showcased more than 100,000 residential and commercial properties from more than 30 countries.
"MPIRES" was attended by leading developers and real estate agencies: Meraas (UAE), Sotheby's International Realty (USA, EU and the Caribbean), New Nordic Group (Asia), Dana Holdings (Belarus), Yekta Homes (Turkey), Grekodom Development (Greece, Cyprus), Aristo Developers (Cyprus), and many others.
Participants noted an overwhelming demand and interest in the overseas real estate market from Russian visitors, as well as high demand for residence permit and citizenship. Organizers of the event noted that more than 30 million square meters of residential and commercial space have been showcased by the exhibitors.
Representative of Blue Horizon (Thailand), Gafurova Olesya, noted that "MPIRES exhibition offers us an opportunity to show the world the objects that we are ready to offer, and the opportunity to obtain answers not only for the potential buyer, but for the company as well because direct communication helps understand exactly what is of interest for the client."
Traditionally, MPIRES is both an exhibition and a forum, where a well-known business program is taking place in several conference halls. MPIRES-Conference is being organized in conjunction with Russia's largest portal of overseas real estate – Prian.ru. The moderator of the business program is a well-known expert in the field of international real estate – Philip Berezin.
Visitors of the exhibition had an opportunity to receive answers to all questions related to overseas real estate, such as:
• Which destinations are currently in highest demand;
• What legal aspects of the purchase are worth paying attention to;
• How to invest in order to make a profit;
• How can I obtain a residence permit and citizenship in the desired country;
• Best destinations for sending their kids to study abroad, and many other questions.
The next edition of "MPIRES" will continue its work in March 2020.
Поделиться в Facebook